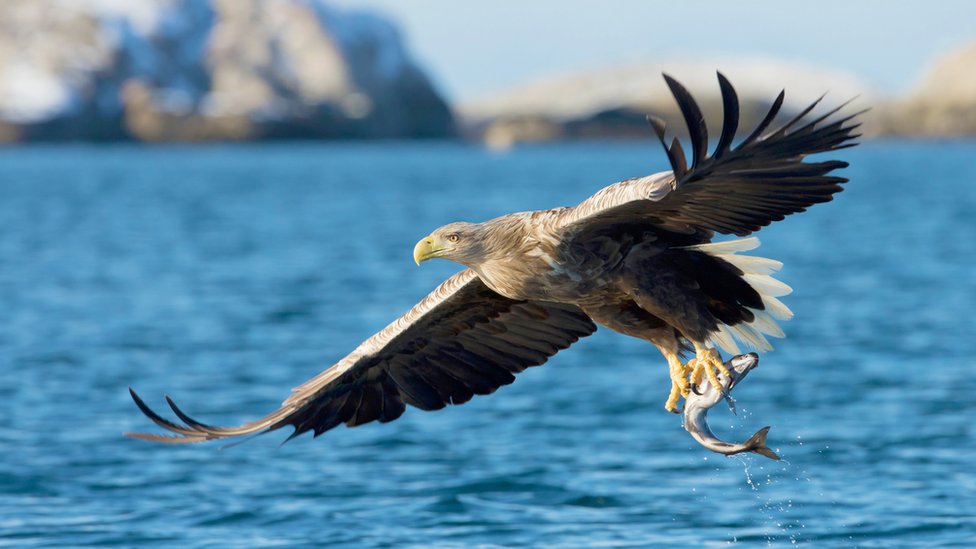 The White-tailed Eagle (Haliaeetus albicilla), sometimes referred to as the White-tailed Sea Eagle, or simply the Sea Eagle, is a raptor of Greenland, Iceland, and much of Eurasia. Like many raptors the species has suffered from habitat loss and serious persecution, and has been extirpated from parts of its range. Adult birds are solitary or travel in pairs, while young birds may roost together in small flocks.
White-tailed Eagle Habitat
Haliaeetus albicilla frequents habitat near water: lakes, rivers, and shallow marine coastal areas. It prefers to nest in mature trees that can withstand the weight of its nest, which can reach massive proportions. The species is intolerant of humans and prefers secluded wilderness, possibly because of past persecution.
Hunting and Diet
A hunter that prefers to take prey near the surface in shallow water, H. albicilla eats mostly …