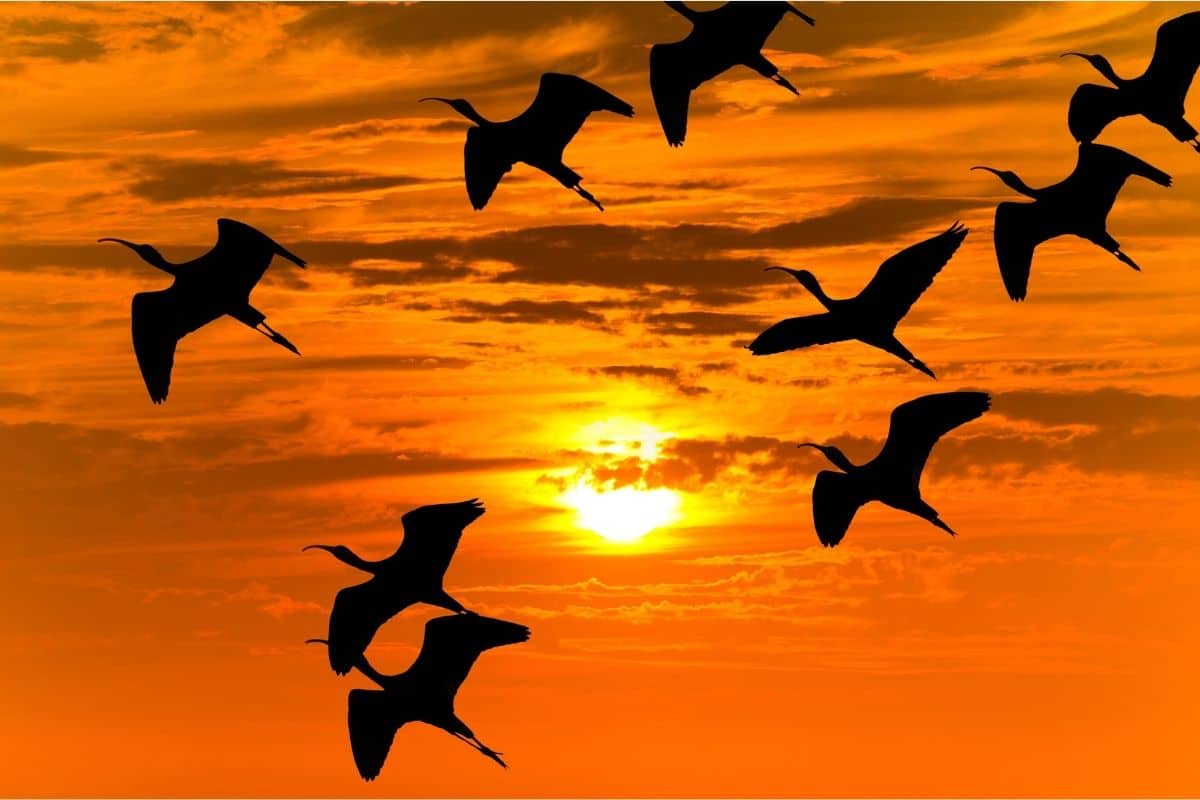 At first, it seems one of those unanswerable questions children have a gift for asking. "Mommy (or Daddy), why do all the birds sit on the telephone wires and watch the sun set every night?"
"I don't know, sport. They just do," you might say in your most authoritative voice.
Or perhaps instead you make up what sounds like a convincing answer. "Well, champ, it's going to be dark soon so they're storing up the sun's warmth to get them through the night."
If it bothers you not knowing what the real answer is, don't feel bad. Up until recently, scientists haven't had any decent theories either. But what's emerging from the latest studies may finally provide a real answer.
For years, evidence has suggested that migratory birds use a combination of cues from the earth's magnetic field, patterns of stars, and polarized sunlight to guide them on their twice-annual north-south journeys. What researchers haven't been unable to figure out is exactly how all these cues work together to keep the birds on-course over weeks of travel and thousands of miles.
In recent experiments, researchers from the U.S. and Germany captured songbirds during their migration north and kept them enclosed where they were unable to see the sun while exposing them to altered magnetic fields. When they were released after sunset to continue their evening migration, the birds took wing in the wrong direction. The direction they headed corresponded to the direction they should have gone if the erroneous magnetic field had been correct.
Tracking the birds across Illinois and Iowa for several nights, the researchers discovered that the next evening, after resting and being able to observe the sunset, the birds flew off in the correct direction, and continued their migration uneventfully.
Further scientific studies seem to confirm that birds regularly use their sunset observations to recalibrate their internal GPS systems. Yet, how the literal "bird brain" is able to process such complex calculations so accurately is still unknown.
Several new studies are leaning toward the existence of chemical compounds that are reactive to light and magnetic fields. Peter Hore of the University of Oxford believes cryptochromes – rare proteins involved in animals' biological clocks – may be the secret.
Hore's theory is that in the presence of the blue light predominant at dusk, cryptochromes generate a specific chemical output in a quantity regulated by the magnetic field. Based on the concentration of these chemical markers, other molecules interacting with them inform birds of their latitude. To make the whole process work, however, the birds have to expose their retinas to the sky at sunset.
So now, when this particular question about the mystery of nature comes up again, you can say with great faith, "The birdies use the evening sun to reset their internal compasses so they know how to get home."
Not only is it true, it even sounds cuter.